Temporomandibular Joint Treatment and Migraine Headaches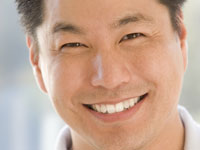 You may know people with Type-A personalities. You may even be Type-A yourself. Always connected, high energy and hard driving. These people may be even more successful than their associates and friends. That's the positive side. But there's a negative side, too. For some Type-A personalities, stress and anxiety can intensify the symptoms of TMJ disorder (Temporomandibular joint disorders). TMJ disorder symptoms can take the form of everything from migraine headaches and earaches, to neck, shoulder and facial pain. Teeth clenching, a stress-related habit, increases pressure on the jaw, resulting in pain or even lockjaw in severe cases.
You can't change your personality type (nor would you want to!), but treatment is available for those suffering from TMJ disorder. We can realign and reduce pressure on the jaw and reduce or even eliminate pain.
Don't stress out. Accentuate the positive. Call your dentist for help in diagnosing and treating TMJ disorder.
TMJ Syndrome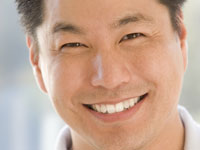 The TMJ is the temporomandibular joint, but you probably know it better as the "jaw joint." With one on each side, the TMJ connects the lower jaw (mandible) to the skull. Notice how you can move your jaw both up and down and side to side? It's a complicated joint that allows for a wide range of motion.
Temporomandibular joint syndrome describes problems with the jaw. Jaw problems can include clicking, popping, limited motion, jaw pain or facial pain. TMJ disorder is the result of inflammation within the jaw, and it typically results in jaw dysfunction and/or joint pain.
TMJ syndrome treatment usually begins with anti-inflammatory painkillers and gentle jaw exercises to stretch the joint, loosen jaw muscles, and increase range of motion. Some patients find TMJ relief by getting a night guard or bite plate from their TMJ .